Need to Get Your Retirement Ducks in a Row?
Planning for retirement can be complicated. Let us guide your way.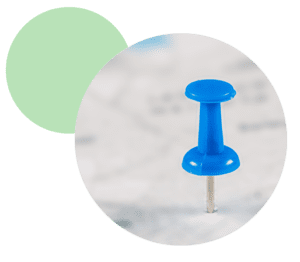 It's Easy to Get Lost on the Road to Retirement
You think about retirement almost every day. And you know that you'll face a lot of important decisions before and after you retire. From healthcare and monthly expenses to how you'll spend your leisure time, the number of choices you'll need to make can be overwhelming.
You know you need a plan. But where do you start?
Are You Ready to Take AIM?
Unfortunately, there's no "one-size-fits all" formula to retire comfortably. So, at StrategyPoint Financial, our goal is to design a retirement strategy that's unique to you. And we've developed the AIM Retirement Planning System to simplify your financial life, clarify your path to retirement, and guide crucial conversations with your spouse or family members.
Whether you're just looking for a little more direction or are trying to navigate complex retirement planning challenges, we'll take time to find out what's important to you. And we'll recommend a personalized path based on your current situation, concerns, and goals.
Many advisors try hard to be all things to all people. Unfortunately, they might not be the best fit for your specific needs today. At StrategyPoint Financial, we focus on you, your retirement and your legacy. We believe you should never feel like a number. 
Our clients are our top priority. Our clients matter. And our clients are:
Your personal situation and family life are different than anyone else's. Shouldn't your retirement strategy be different, too? Let's take the time to find out and discuss the steps you need to take to retire on your terms.
Whether it's designing a comprehensive strategy for your business or a hands-on employee wellness program, we've got the experience and resources to help you with all of your retirement planning needs.
You're a business owner and all of your retirement planning responsibilities fall on you. Sometimes, it's hard to know where to start. We'll work with you to build a strategy that makes sense for you and your business.
It Starts with a Conversation
Just click the button and choose "AIM Retirement Planning Meeting" to schedule your complimentary online consultation.
1155 S Washington Street | Suite B300
Naperville, IL 60540
T: (630) 534-6000
©2022 StrategyPoint Financial LLC. All Rights Reserved. 
Securities and advisory services offered through LPL Financial, a registered investment advisor, Member FINRA/SIPC. 
This site is designed for U.S. residents only. The services offered within this site are offered exclusively through our U.S.registered representatives. LPL Financial U.S. registered representatives may only conduct business with residents of the states for which they are properly registered: AZ, FL, IL, IN, MD, NV and WI. Please note that not all of the investments and services mentioned are available in every state.
Click to view our Privacy Policy.
©2022 StrategyPoint Financial LLC. All Rights Reserved.